My Nature Book Adventures
11-13-2022
Isle Royale National Park - U.S.A.
It is not just a lifestyle, it is a a whole new perspective
Find a Reason to Slow Down in a Busy World
Isle Royale National Park is a scenic and spectacular island surrounded by almost 400 small islands.This park is a ticket for you to experience the essence of wilderness through a serene and secluded island unburdened by all the distractions and pollution of the city. Isle Royale provides many
opportunities for backpackers, hikers, scuba divers, boaters, etc., to have fun. You just need to be a fan of adventure and tranquility. The park is scattered with historical facts and monuments. Here are some more details about the park:
Table Of Content
Mount Franklin

Rock Harbor

Scoville Point

Lookout Louise

Minong Ridge

Rock Harbor Lighthouse

Siskiwit Lake

Suzy's Cave

Feldtmann Ridge Tower
Mount Franklin
If you fancy a pretty scenic overlook, then Mount Franklin is the place to be at. This top viewpoint is on the East side of the Isle Royale National Park and can be reached via stunning Tobin Harboe or Rock Harbor trails. This mount top is named after Benjamin Franklin. It runs along the breathtaking Greenstone Ridge Trail and overlooks the Island's north and interior coast.
Moreover, you may get a glimpse of the distant Canadian mainland on a clear day. So, if you are looking for an adventurous backpacking day trip with incredible views, Mount Franklin is your destination.
Rock Harbor
Going to Isle Royal National Park can be even more adventurous if you decide to stay for a few days. Rock Harbor Lodge provides luxurious accommodations to the sightseers. There are private bathrooms, incredible services, including room-keeping, snack bar, gift shop, rental motorboats, canoes, kayaks, etc. This unique place is located along Lake Superior's shore near the northeast end of the park.
You can stay at Rock Harbor and enjoy the daytime activities such as fishing and boating, and relish the serenity of the nighttime by watching the dazzling northern lights in the sky. Moreover, Rock Harbor provides access to other Isle Royal National Park locations, making it a perfect stop!
Scoville Point
A 4.2-mile roundtrip hike, half forest, and half rocky leads to a stunning viewpoint from Lake Superior. This unique point is known as Scoville Point, and it is far more secluded than other areas in the park. So, if you wish to explore the wilderness in its true essence, Scoville Point is the place to go.
The ideal way to start the hike is to begin the loop near the lake. The starting point might be rocky, but it is worth it because it leads to a greener part. Additionally, you will come across many eagle nests along the way, which is always amusing to the visitors as they are rare to find.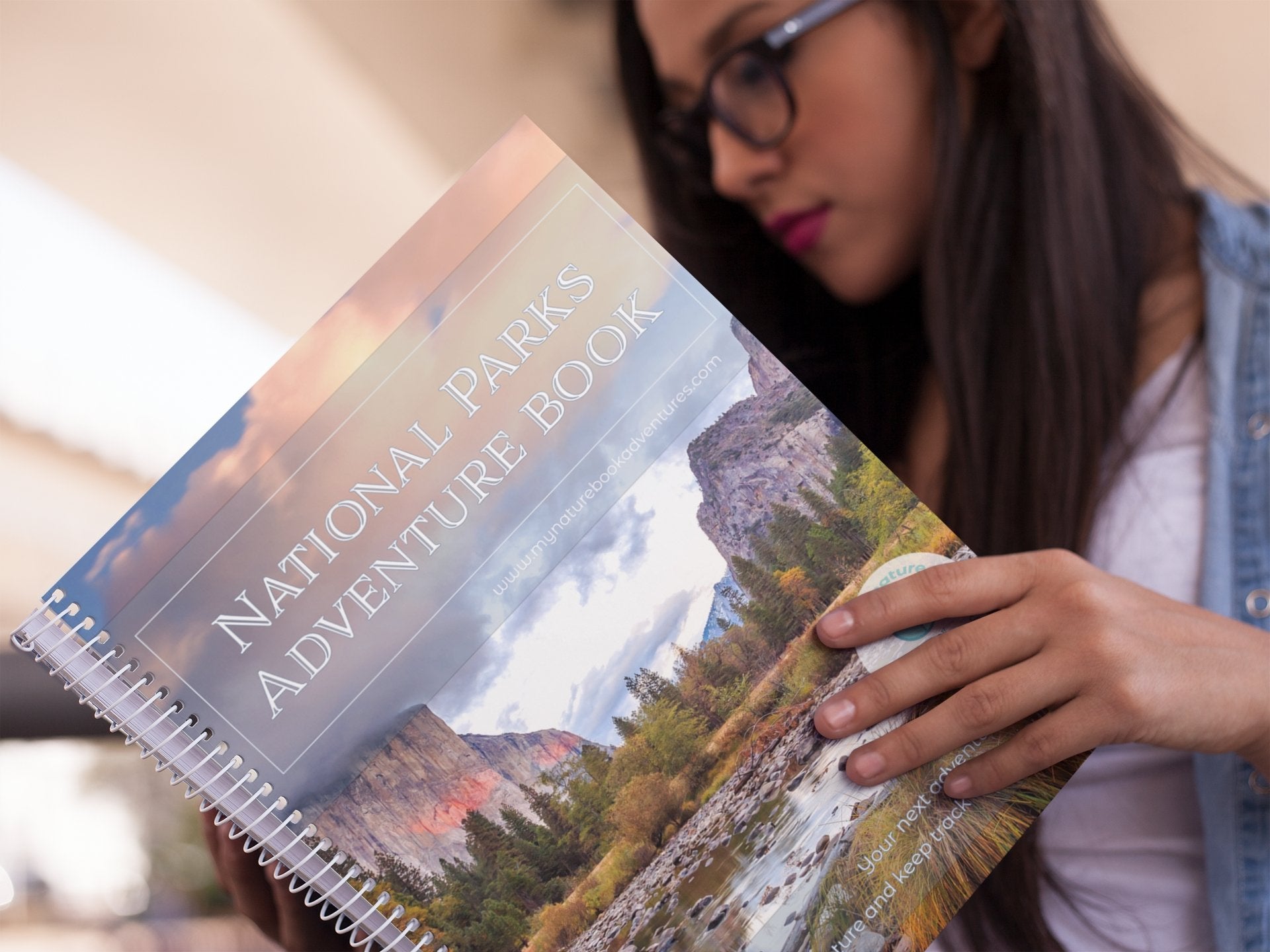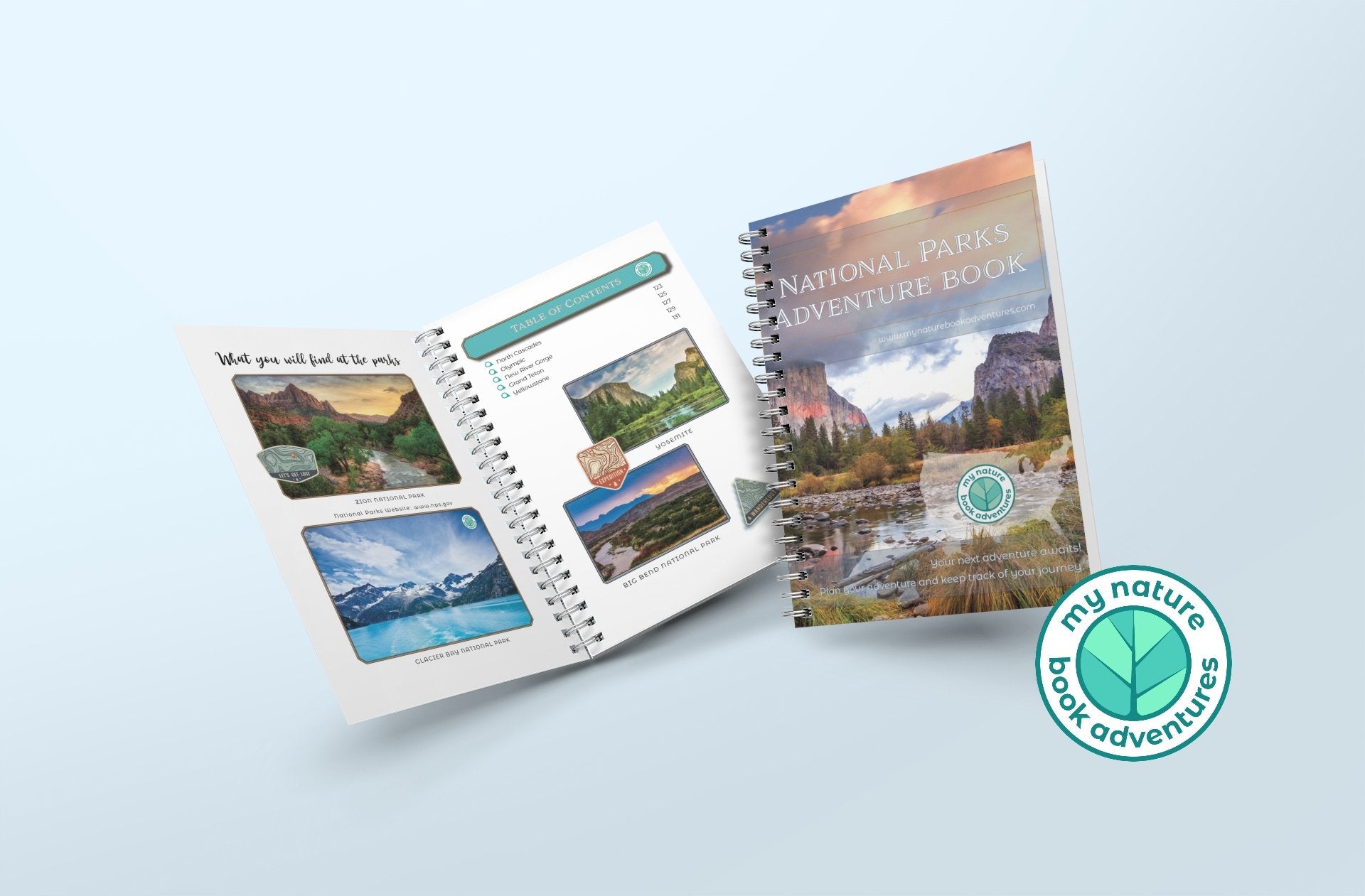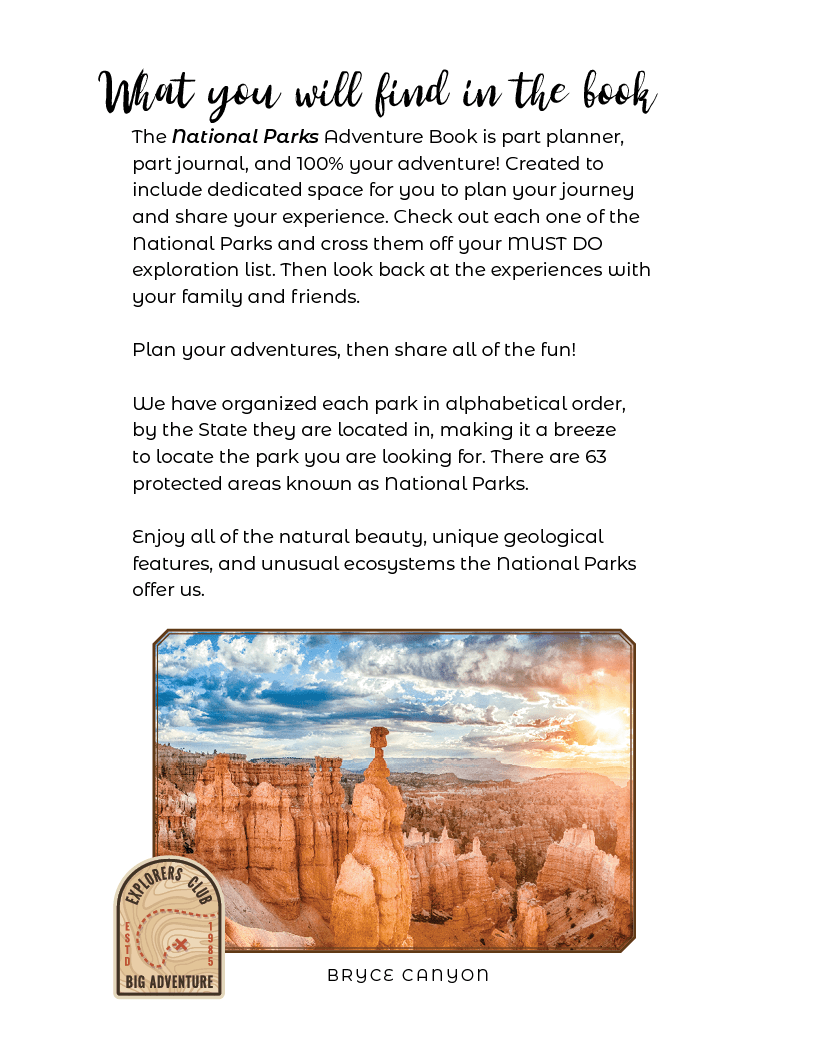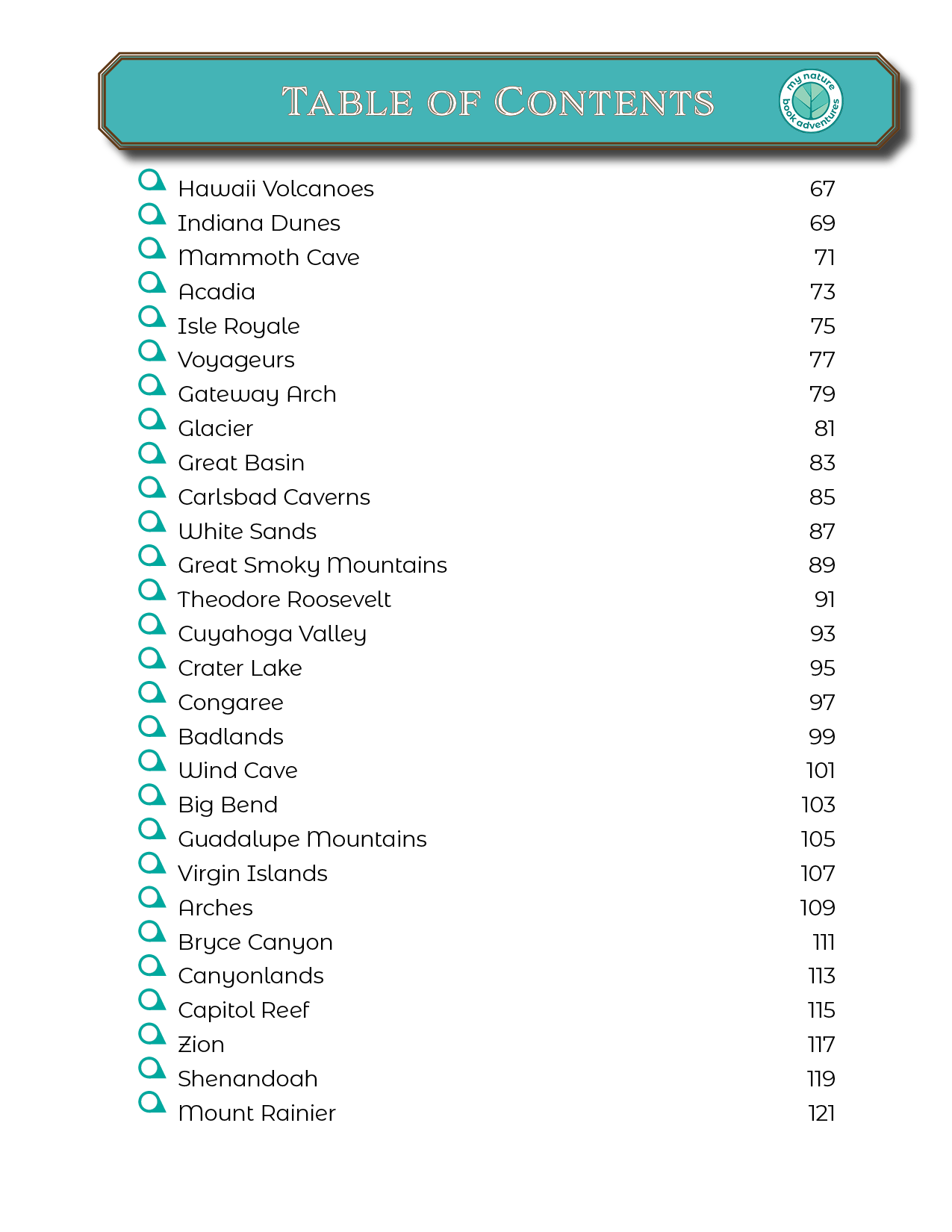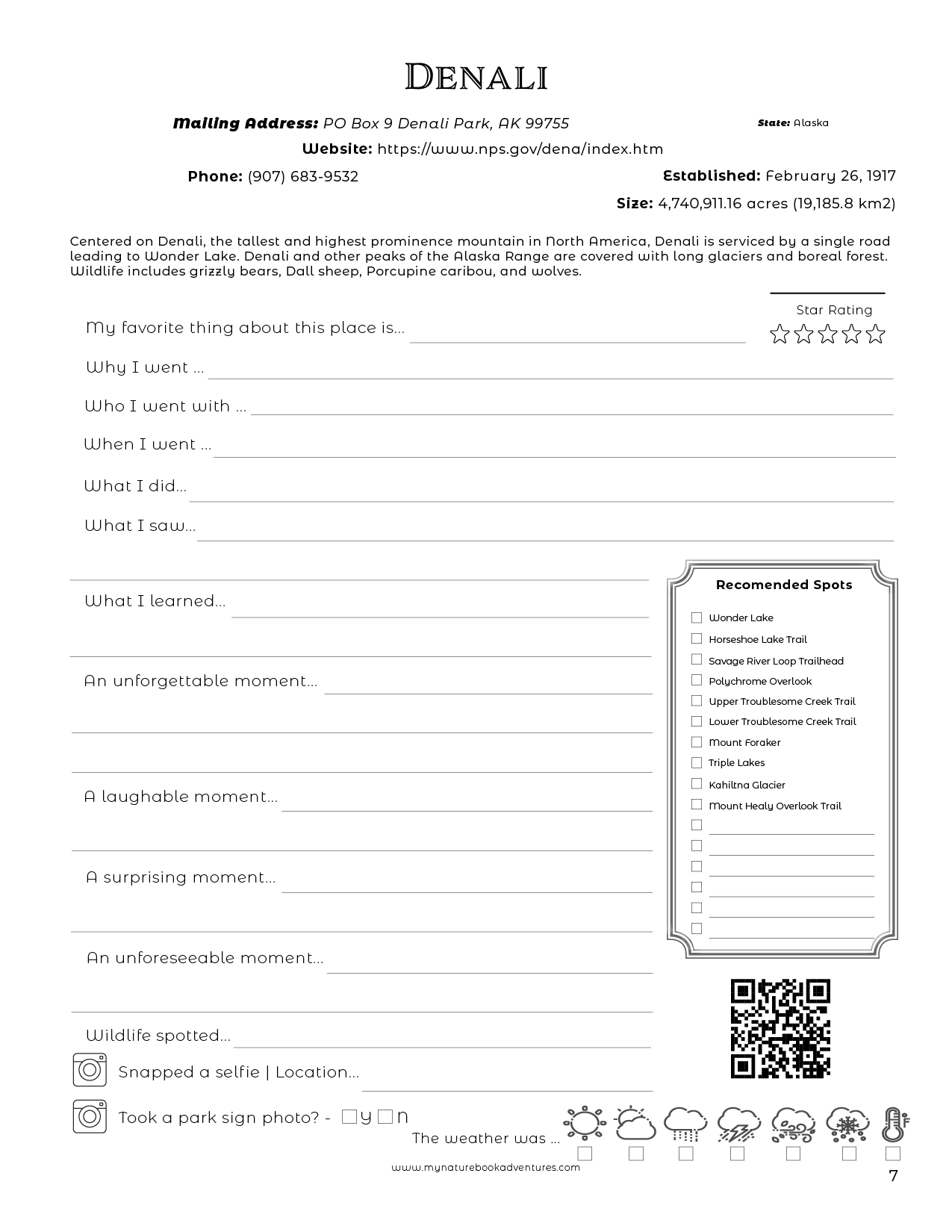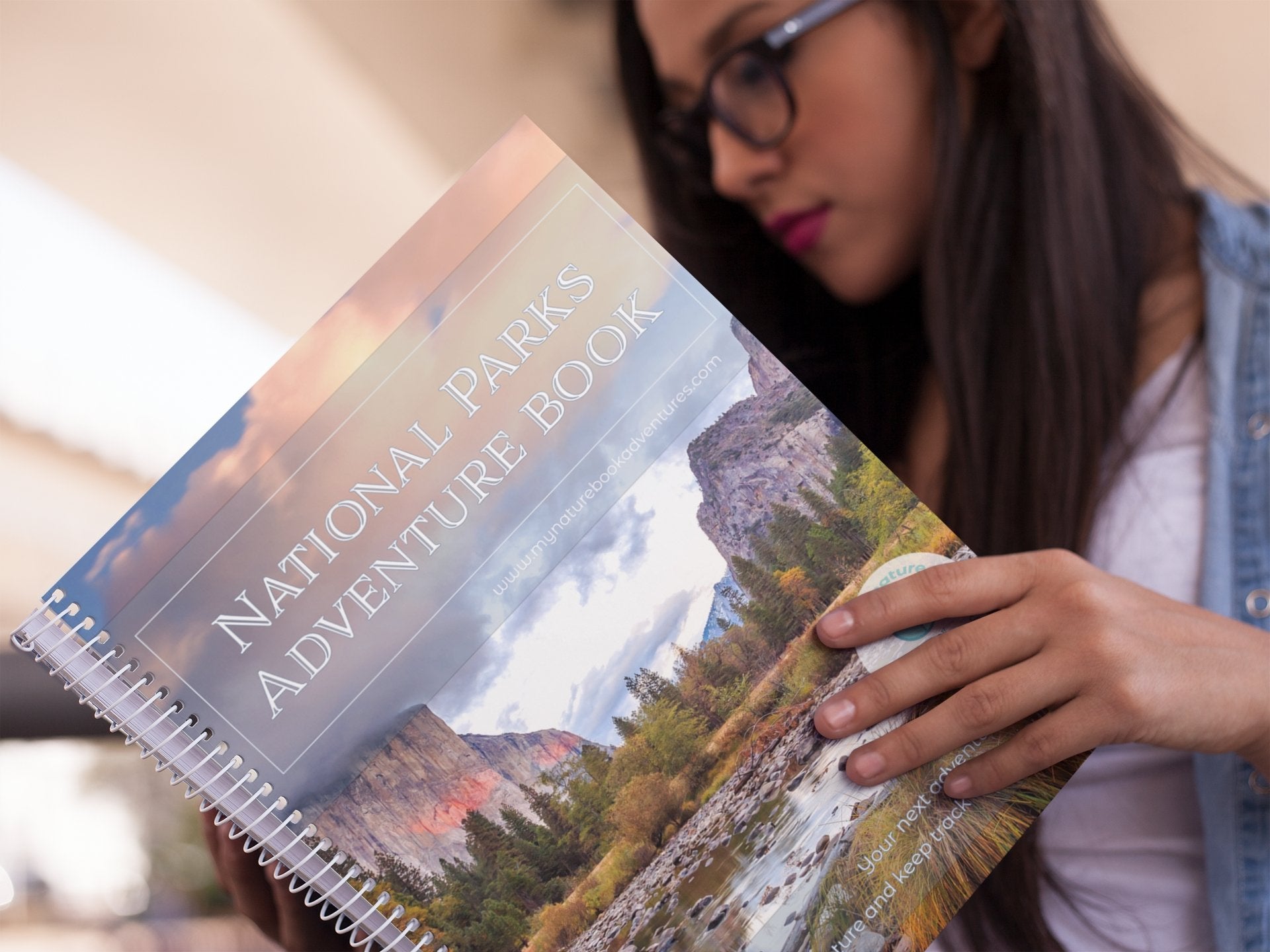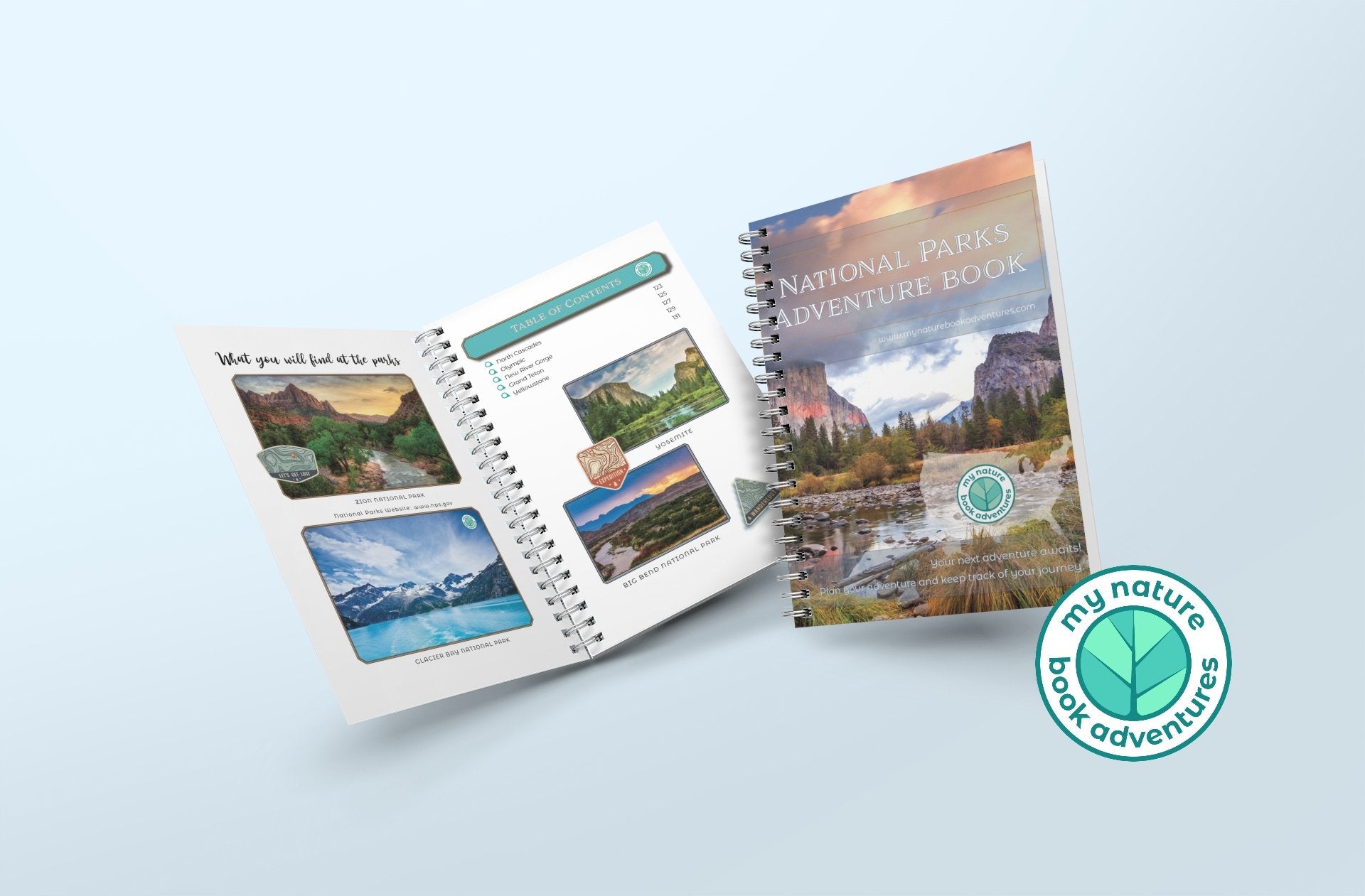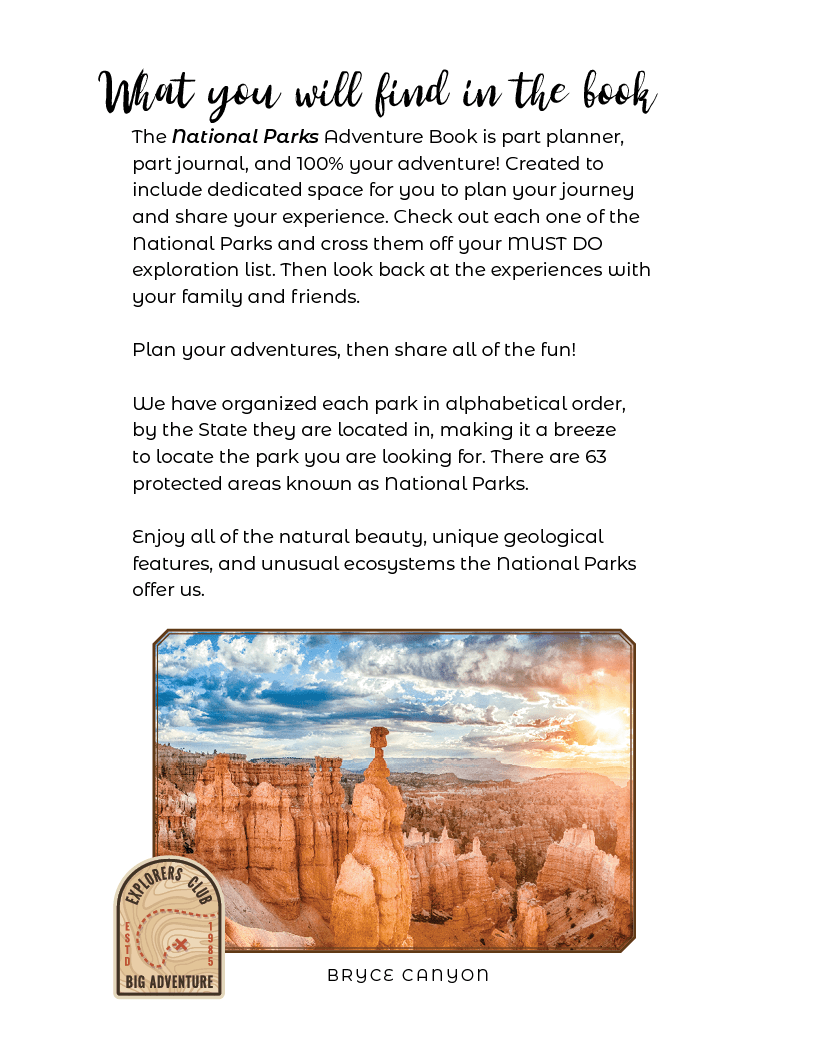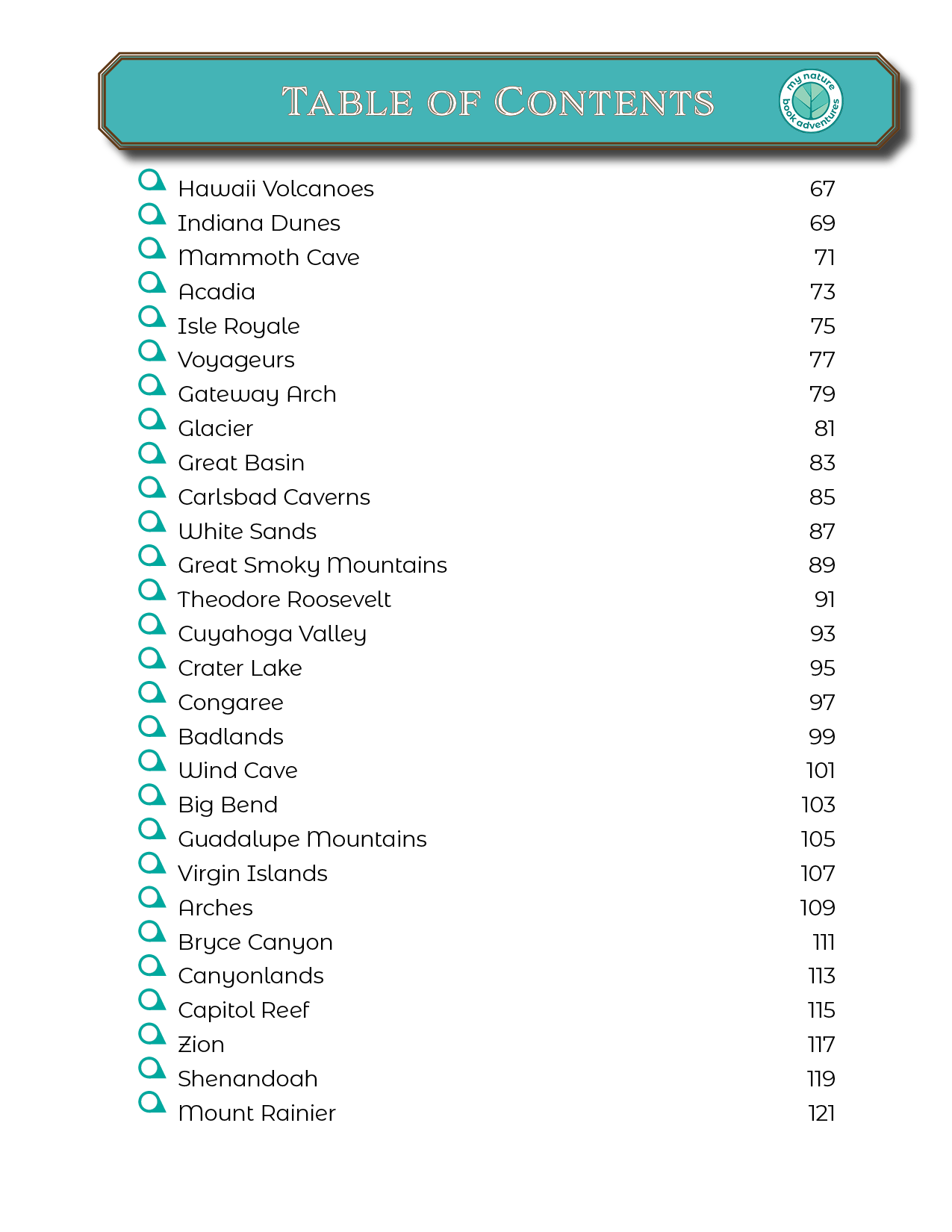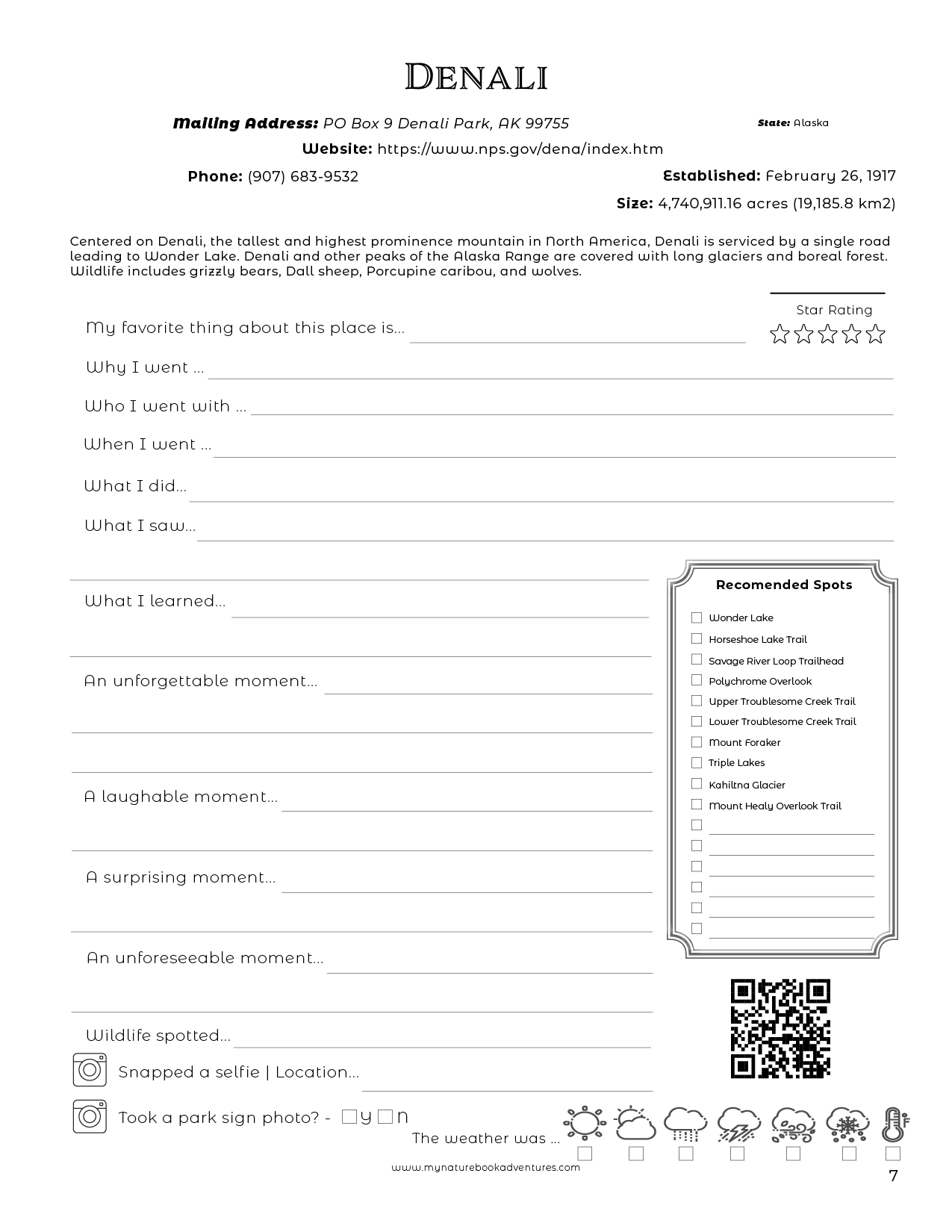 National Parks - Adventure Planning Journal
Lookout Louise
Lookout Louise is one of the famous viewpoints straddled over Duncan Bay and overlooking Lake Superior nestled between Isle Royale and Thunder Bay. You might also get lucky and be able to catch a view of Pie Island, Edward Island, and the Sibley Peninsula from this point on a sunny day.
If you are in the mood to spend an adventurous day with your loved ones, then the journey of hiking through Rock Harbor and boating via canoes or taxi cabs to Lookout Louis is perfect.
You will also come across a splendid rock pillar known as Monument Rock. This spectacle towers over the forest on the side. It serves as a signal to let you know that you have covered half the distance on the hike.
Minong Ridge
Are you looking to set a challenge for yourself in the form of an adventure? If yes, then the Minong Ridge in the Isle Royale National Park is one of its kind. This tough trail is towards the North end of the park and yields breathtaking views of Lake Superior.
Minong Ridge certainly presents a challenge due to its tricky formation. This primal trail is a little harsh due to rapid changes in elevation levels, the beaver dam crossings, and the rocky roads.
Rock Harbor Lighthouse
Opposite to its name, it has been a while since this lighthouse has been lit. Despite that, Rock Harbor Lighthouse is one of the most visited lighthouses globally.
It is a 50 feet tall building made with bricks and stones and is attached by a short corridor to a one-and-a-half-story stone residence. This residence serves as a museum that holds interesting history about the lighthouse.
GET 15% OFF
Special gift for all adventure lovers who want to create lifelong memories full of adventures. Let's give your exploring hero a little surprise now!
Yes! I want 15% Off
Siskiwit Lake
Siskiwit Lake is the biggest lake in the Isle Royale National Park. It has a clean and cold water body with a rich fish population. During the daytime, fishing is allowed as Lake Trout, Rainbow Trout, Brook Trout, and Yellow Perch have been found in this lake.
While boating is not allowed to preserve marine life, you can use a water taxi to reach the location. Moreover, camping is allowed along with a few restrictions for safety.
All in all, it's an absolutely beautiful spot!
Suzy's Cave
If you are a fan of historical sites, you must take a detour and visit Suzy's Cave. This cave includes an inland sea arch that came into being by wave action around 4000 years ago.

It can be reached via a short hike from the Rock Harbor area, and it is near Three Mile Campground. The area reflects the wilderness of nature, including the echoing tranquility.
So, if you're looking forward to a contemplative weekend, this is the place to go to.
Feldtmann Ridge Tower
Something is exhilarating about seeing the world from the top. The Feldtimann Ridge Tower presents a stunning view of the West end side of the Isle Royale National Park. It is placed between Feldtmann Lake Campground and Sisikiwit Campground and offers an exciting 360 degrees view from the top of the vicinity.

There is also a Feldtmann Lake Trail, which is quite steep and long. But, it is worth it because it leads to Rainbow Cove, a picturesque beach a little far from the main park.
So what are you waiting for? Make that memorable trip to Isle Royale National Park and explore the wilderness closely.
Author
My Nature Book Adventures
Tags
Siskiwit Lake
Rock Harbor Lighthouse
Suzy's Cave
Feldtmann Ridge Tower
Lookout Louise
Isle Royale National Park
Mount Franklin
Rock Harbor
Scoville Point
National Parks
Want To Receive More Travel Guidance?
Follow us to receive the latest travel inspiration